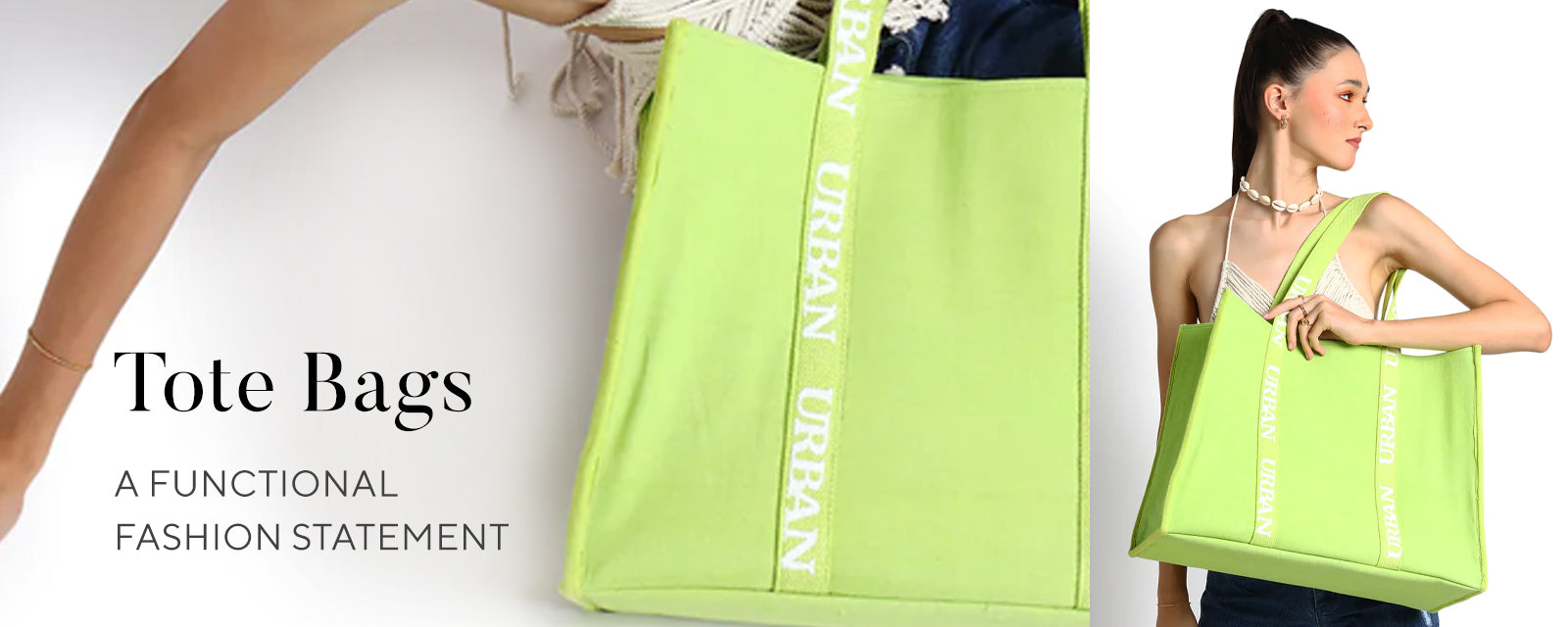 Tote Bags: A Functional Fashion Statement
Regardless of your inclination towards fashion and trends, you would have certainly seen a tote bag at least once before, probably at malls, beaches, in the arms of influencers, celebrities, fashion icons, travel enthusiasts, etc. A fashion statement that's popular among men, women and children, canvas tote bags are known for their aesthetics, functionality and durability.

The Tote Bag Obsession

But what's all the rave actually about? Why are these handbags SO popular and still in demand? And most importantly WHAT is a tote bag? Tote bags are bags that have parallel handles that emerge from within the bag, they're usually large in size and come with an open or fastened top. Some of the most commonly seen tote bags include canvas tote bags, cotton tote bags, shopper tote bags, etc.


Let's jump into what makes these bags really special - their aesthetics and functionality. As some of the most spacious handbags for women, tote bags can carry everything one may require in a quick and fashionable way. These designer handbags for women tend to make a bold statement with their beautiful aesthetics. A bright coloured tote bag can add the perfect pop of color to a neutral or monochrome outfit. Tote bags are especially great as travel bags for women, office bags, shopper bags, etc.

Socio-political Statement

In terms of fashion and style, a lot of brands such as ours make eco-friendly, vegan tote bags that are made using ethically sourced materials making it an even more popular choice of accessories. Canvas tote bags are often also used to share one's personal preference, political and social messages and even their aesthetics. The best part about these beautiful bags has to be how versatile they are. Canvas bags online can actually be dressed down and be paired with streetwear or dressed up and paired with work formals, high fashion clothing and so much more.