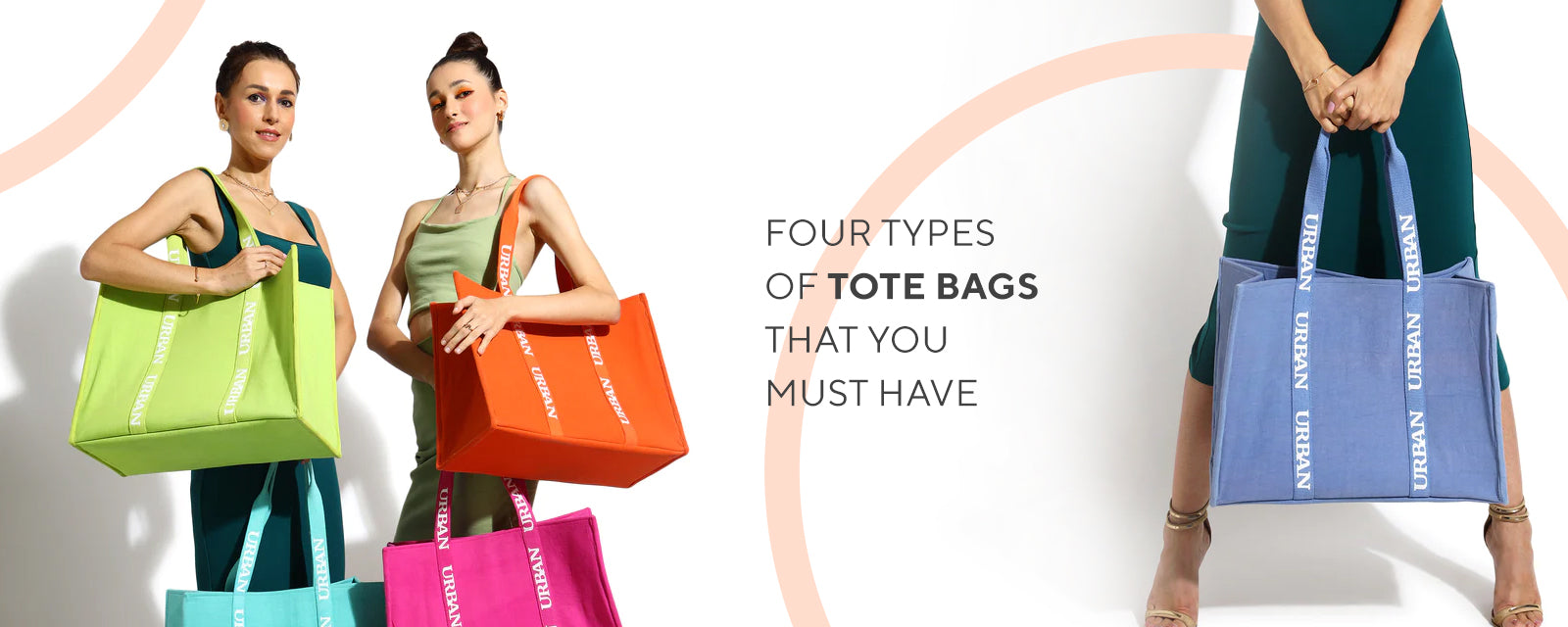 Four Types Of Tote Bags That You Must Have
A versatile, high-class and super-comfortable bag, canvas tote bags for women come in a variety of styles and designs that you can select from. They are thoughtfully crafted to serve various purposes and intentions. Another thing that one must know about our dear handbags for women is that tote bags are made with a lot of care as they typically act as the signature accessory for any fit.


While the regular mix and match may work as a general fashion rule, for an iconic fashion look one must take into consideration the style and purpose of the bag before choosing to flaunt it or use it as an add on. You must select a bag that reflects you, your taste & your incredible fashion sense.

Just like clothes and accessories, there are different types of tote bags that go well for different occasions. The color, pattern, design and overall aesthetic of these designer handbags for women help in identifying the specific purpose, or the most suitable purpose of these bags. There are roughly four types of designer tote bags for women.

Getting a general idea on the types of handbags for women helps a person style their bags much better.

The Formal Bag


Perfect for the everyday look, the formal tote bags are usually very minimal and have neutral color tones. The right way to pick a back for this purpose is to find one that is a classic and has a look that's very clean. These bags not only make you feel confident but also help in making you look more professional. Perfect for those who are working in the corporate world or are always on the go, these designer tote bags for women are definitely a must have.

The best part about these tote bags is the ease of access, they are lightweight and spacious making it easy for the wearer to carry them around.

Travel Companions

If you are somebody who loves to travel, then a tote bag with compartments definitely should be in your wardrobe. Perfect for weekend getaways & long holidays, these bags can safely hold all your essentials.

Beach Buddy


We all enjoy going to the beach and relax but hate it when all our things get sand on them! This is where our tote bags for beaches come in. Usually waterproof, these bags help keep your valuables dry & safe while you take a dip in the water. These bags can help hold your basics such as a towel, a fresh set of clothes, flip flops, sunglasses & a lot more.

Bags for the Shopaholics

Low-key everybody loves to shop, they might not openly say it but in their hearts, people know! From grocery shopping to a full-on spree of buying clothes, make-up and more, a tote bag for women is a bag that you must invest in. It's spacious, it's convenient, it makes fashion meet functionality. A shopper tote bag will help make your trips to the market more sustainable, stylish and fun!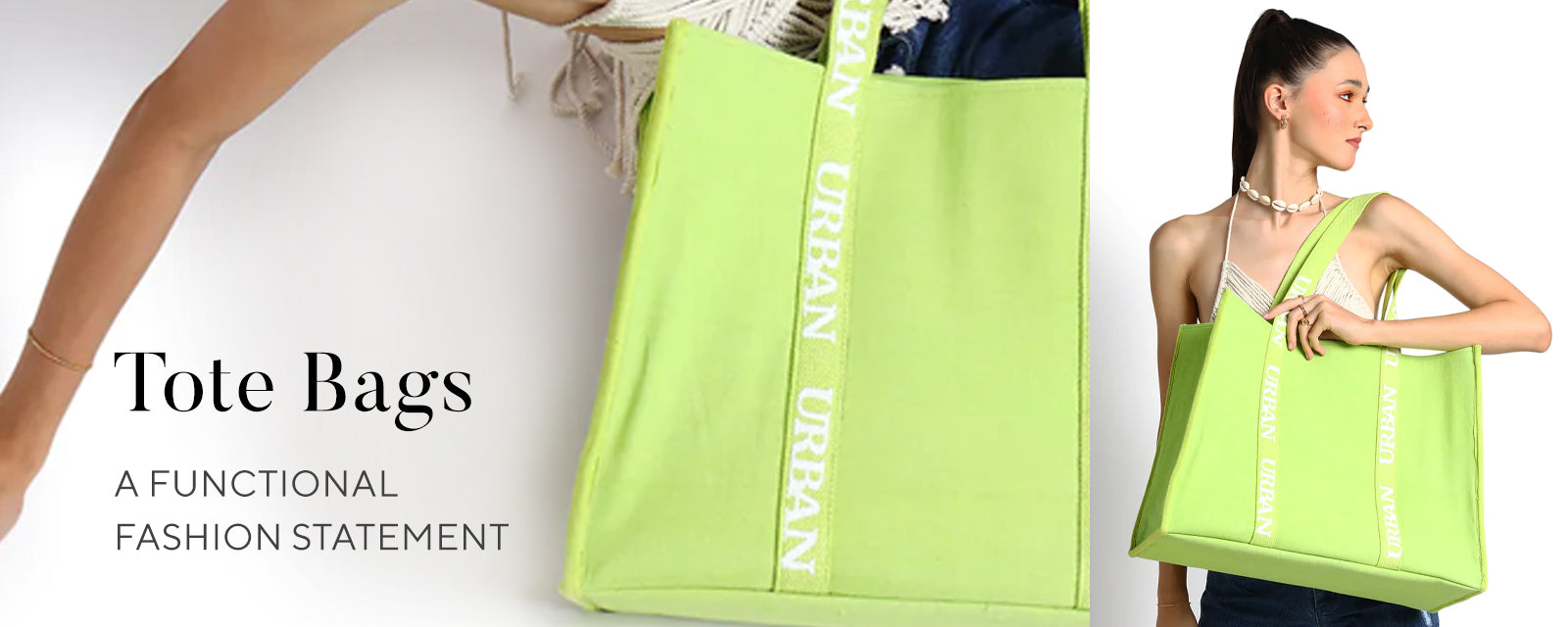 Tote Bags: A Functional Fashion Statement
Regardless of your inclination towards fashion and trends, you would have certainly seen a tote bag at least once before, probably at malls, beaches, in the arms of influencers, celebrities, fashio...
Read more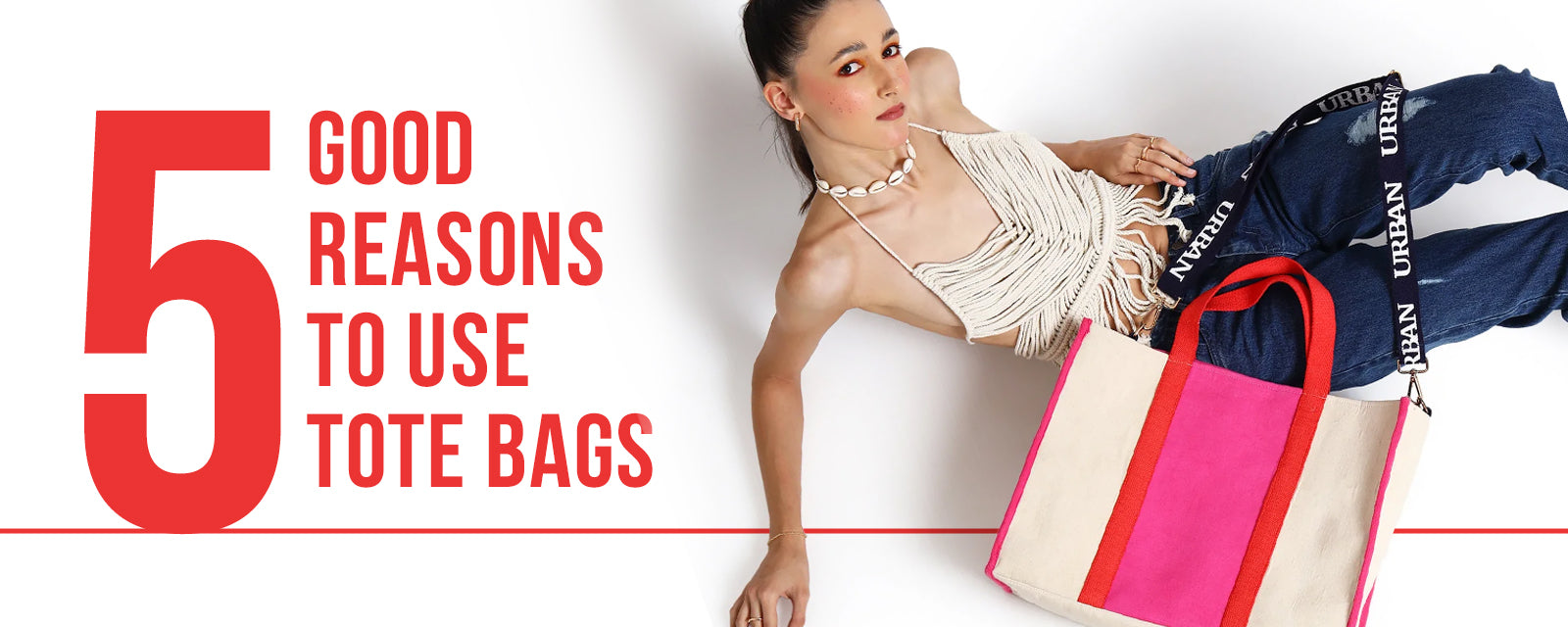 5 Good Reasons To Use Tote Bags
Every woman loves tote bags, and fairly so. There is just something about these versatile and durable beauties that attract us towards them. These beautiful bags can be worn and adorned in multiple...
Read more