Article: Summer Tote for the Win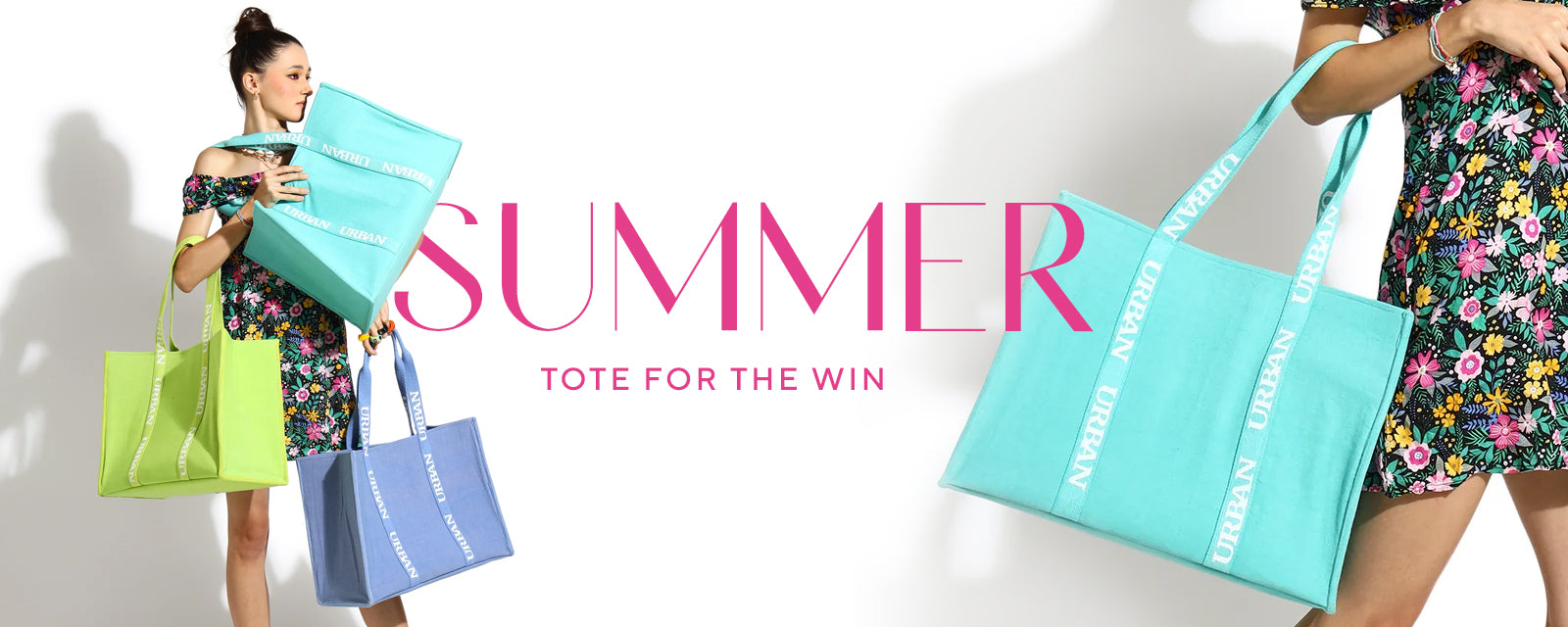 The sun is shining bright with long and fun beach days ahead! It's almost time for you to get your summer wardrobe ready. Welcome sunny days with the season's best beach bags.

The ultimate beach bag is one that's not only stylish but also practical and light-weight. Easily one of the most important accessories for your beach days, vacations and errands, canvas tote bags are all the rage this season. If you are somebody who has a lot to carry or if you find yourself beach-bound then massive totes are just the thing for you.
Easily one of the most spacious handbags for women, designer canvas tote bags have taken over the runway. Believe the saying bigger is better because spring 2023 is all about that. Some of our favorite designer handbag brands for women such as Chanel, Prada, Marc Jacobs, etc are all giving in on this trend. If you are somebody who is looking for tote bags online in India then Rizir's latest selection of canvas tote bags is the one for you!

Tote bags can be amazing companions for your vacations, they make great travel bags for women and can fit in all your essentials such as your wallet, your accessories, sunglasses, book, charger, etc. Not only this, they are the perfect statement pieces for work as well. They can fit in your laptop, diary, stationery, water bottle and so on with ease.
A sultry summer evening by the shore, a beautiful cotton dress and a huge tote. Things can't get better than this! Canvas tote bags are becoming an important addition to your summer wardrobe. These bags are super chic and pair well with almost everything.


Oversized shoulder bags are also the need of the hour, barring the season. These spacious bags look very elegant and chic. You can style them with your loungewear or with a monochrome fit with a pair of heels. Explore a range of unique designer canvas tote bags here.