Tote Bag Tails - How to fit your life in a bag
A woman's handbag is like a Pandora's box, it has everything. It's always exploding with things, everytime you need something all you have to do is ask her for it and it will be in her bag. 
If you are a woman, you already know how chaotic everything can be and how important it is for you to have all your essentials present with you.  A canvas tote bag has to be your best bet! A highly versatile and functional type of bag, a designer canvas tote bag can serve looks while being useful. Probably one of the most spacious styles of handbags available for women, tote bags can easily fit in your makeup bag, stationery, laptop, keys, wallet, sunglasses and so much more.
If you are going for a weekender, a designer canvas tote bag can help you keep the contents that you would need. Your makeup, toiletries, clothes and more can all fit into a tote bag. Not only are these bags easy to carry, they make you look stylish while keeping everything you need close.
Going to the gym can really seem like a task, especially if you're a woman. There are just so many things to carry! Starting with a hair tie, extra pair of socks, deodorant, body wash, extra pair of shoes, a set of clothing and so on. A canvas tote bag can store all your pre workout drinks, post workout snack, water bottle, etc. Keeping your gym bag ready makes the entire experience way less chaotic and a lot of fun.
If you are a student, you NEED a tote bag in your life. Why? It's awfully simple, you can fill your bag with cool stationery and other supplies. Along with that you can also store your snacks, water bottle, books & notebooks, etc. A urban tote bag can also be used to make a political statement with the interesting prints and patterns, they make a great addition to your entire aesthetic and vibe as well.
Whether you're a girly girl, a fashion icon or a boss woman, a designer canvas tote bag can help store all your emergency essentials starting with accessories, a secret flask *wink*, a hairbrush and so on. The best part about tote bags is they can look very chic and help elevate your look.
Tote bags make great travel bags because of two major reasons - the space and the functionality. Super easy to use and wear, a designer shoulder bag can be a great addition to keep your charger, passport, room keys, sunglasses, etc. You can always keep the bag close to you and be free from any worry about misplacing your things.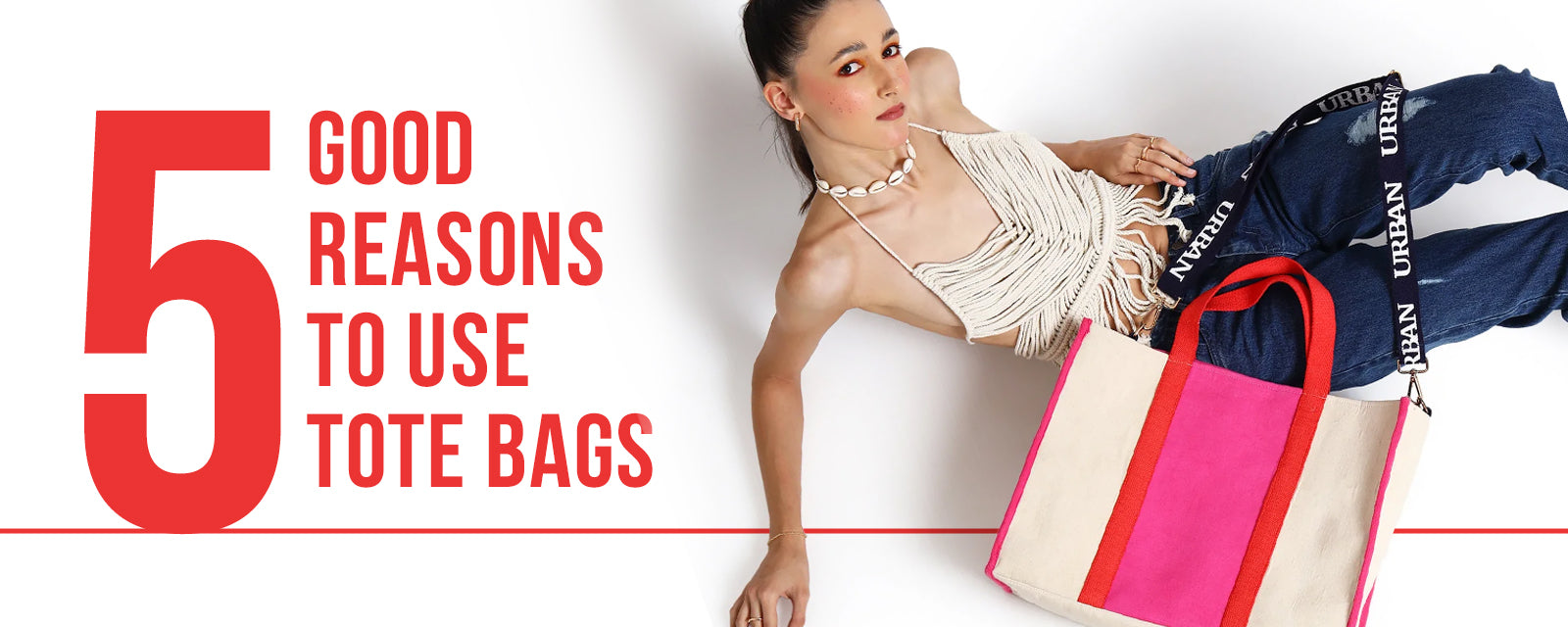 5 Good Reasons To Use Tote Bags
Every woman loves tote bags, and fairly so. There is just something about these versatile and durable beauties that attract us towards them. These beautiful bags can be worn and adorned in multiple...
Read more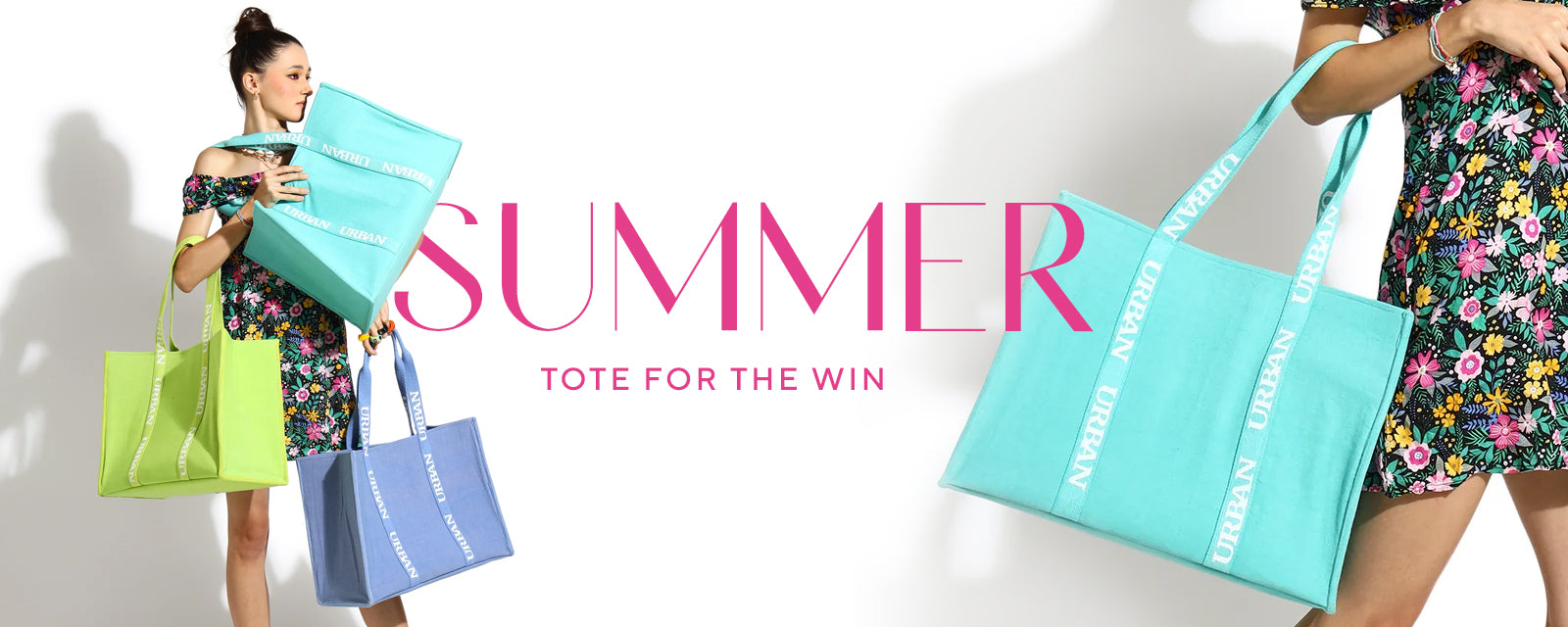 The sun is shining bright with long and fun beach days ahead! It's almost time for you to get your summer wardrobe ready. Welcome sunny days with the season's best beach bags.The ultimate beach bag...
Read more