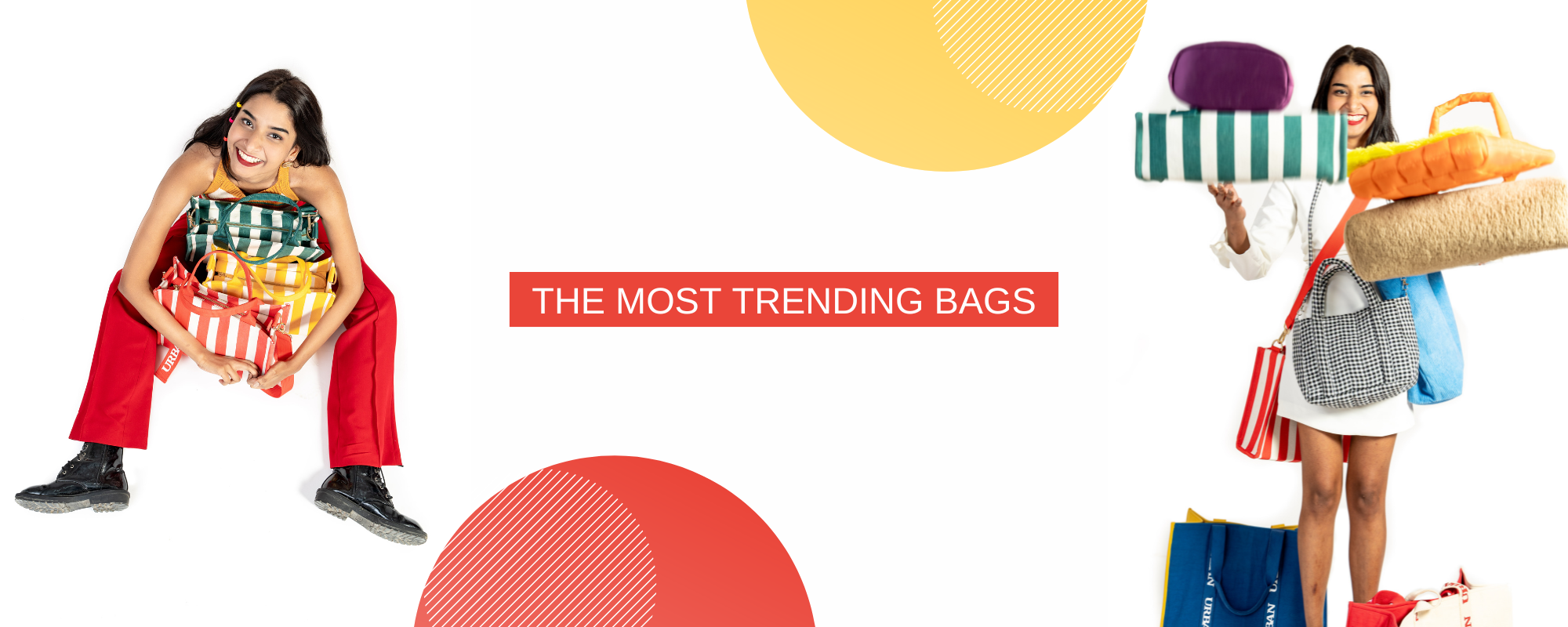 The most trending bags of 2022
Women handbags are considered to be an accessory that has the ability to make or break a style. They play an essential role in elevating a look and transforming it. These beauties don't only add more style to a look but also serve an extremely important purpose, they help hold a woman's things. 
In today's day and age, a woman needs her handbag. Born multitaskers, working women have a lot of things that they need to have with them throughout their day, such as their laptops, notebooks, money, etc. Handbags act as a saviour then, they help her fit all her belongings in them while also making sure that it elevates her whole look and add the right amount of appeal to it.
Handbags that the world loves

We have curated a list of fashion handbags that has influencers and celebrities going gaga over. Let's dive right into the list -

The Tote Bag
A stunner in its own right, tote bags are probably the only bags that have never gone out of style. These bags are versatile, durable and fashionable! They make a wonderful statement piece and have the ability to seamlessly match any look. Designer canvas tote bags can totally match the streetwear style and also go well with a travel look or a more formal office look. What makes these bags even more special is that they are probably the most spacious handbags for women out there. A perfect travel companion, these bags have often been seen on the arms of celebrities like Deepika Padukone and Katrina Kaif.

Clutch
Perfect for a date night or a simple outing with your girlfriends, clutches have become the next big thing that a woman needs to have! They perfectly pair with minimal fits and add the exact pop of colour that your neutral outfits need. In the 2022 trending looks, clutches held an important place especially faux fur ones. There is just something about them that subtly screams drama and straws attention. They are also very easy to carry and can hold your phone, keys and some cash.

Bucket Bags
The trend that has major designer houses swooning over it has to be bucket bags. Globally, the biggest and the most luxurious designer houses couldn't resist this trend. These bags are comfortable, cute and extremely practical. These bags come with a closing on the top that needs to be pulled together with the help of two strings to tighten it in order to close the bag. They make a good companion for a casual shopping day or a beach day. They can also act as a shoulder bag and a crossbody making them a versatile choice.

The Round Bag
Another hit this year are the round bags or the circular bags that have filled the fashion world with awe. Slightly less functional, considering their unique shape and size, these bags are still extremely popular because of how they look. I mean how can anyone resist something that looks SO CUTE? These bags are perfect for fashionistas who love to experiment with their style and love to stand out.

Explore some of the most amazing shopper bags, shoulder bags, canvas tote bags, designer handbags for women and more on our website. We specialise in creating vegan bags that are beautiful, sustainable and completely cruelty-free.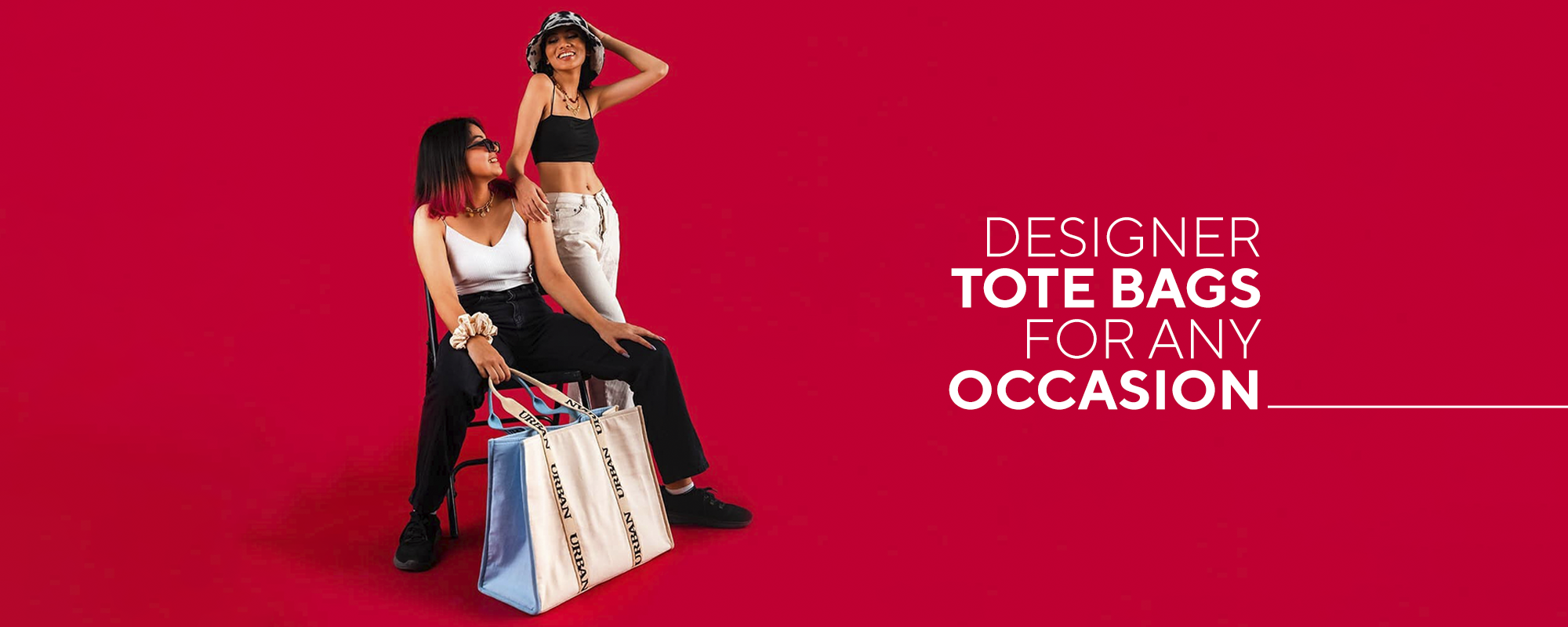 Designer tote bags for any occasion
Handbags have been an essential part of a woman's outfit. They are not only extremely practical but they also play an important role in elevating any look. A key accessory, women's fashion handbags...
Read more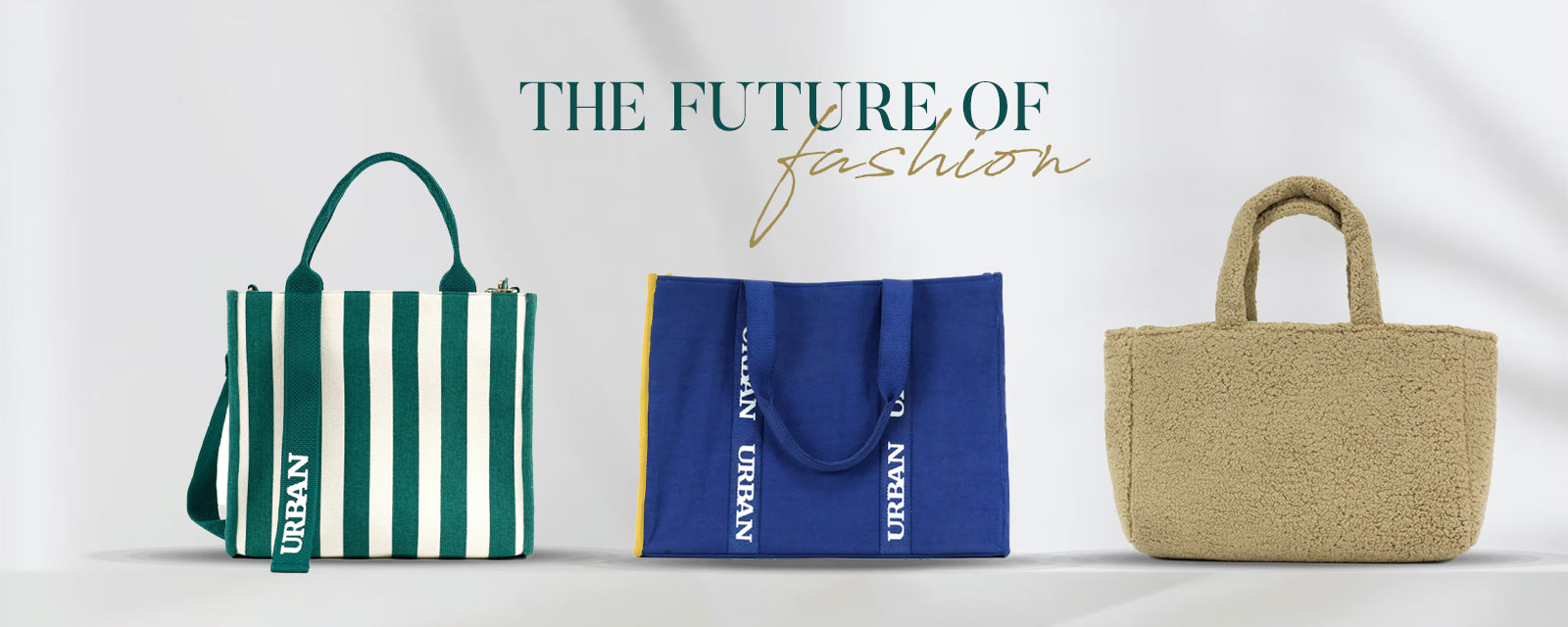 As people are becoming more and more aware of the environmental damage their purchases are causing, they're switching towards making more eco-friendly choices. Fashion has evolved in ways that one ...
Read more