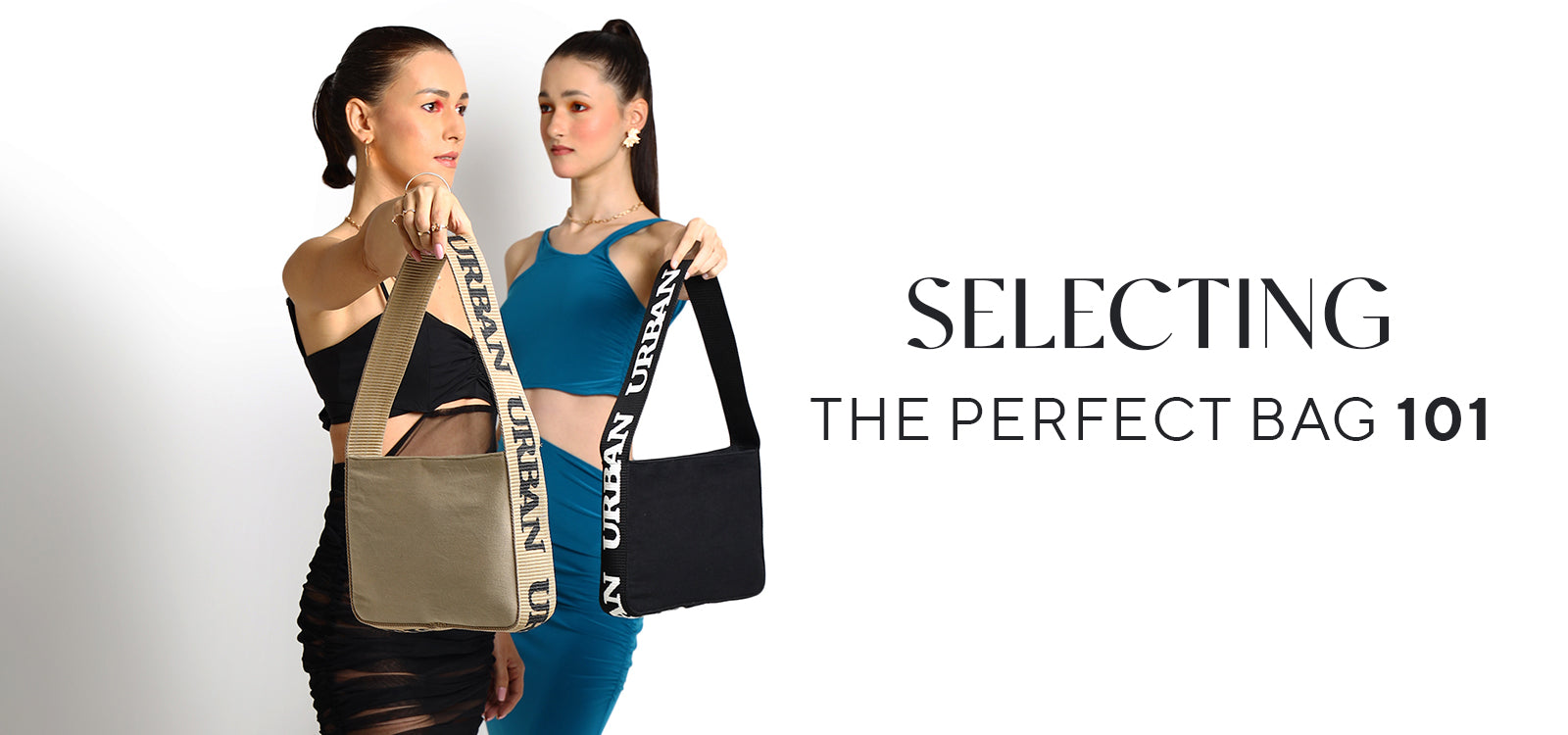 Selecting the perfect bag 101
Every woman understands the struggle of choosing the right handbag for herself. The world is full of countless bags in every shape, size, colour and design possible - so how does one select the perfect bag for them? In this blog we would be discussing some key tips that you should keep in mind before investing in designer handbags for women.


Comfort before everything

The most important part of selecting the right handbag is to make sure that it's comfortable for you. All of us have different body types, finding a bag that is suitable for our body type, stays put on our shoulder naturally and is easy to carry with the handles are some factors that we must consider.

Find a bag that's fit for your daily routine


A handbag is not just an accessory to your fit, it's so much more! This much needed companion holds all of your everyday essentials and more. And so, before taking the plunge you must make sure that your bag is compatible with the kind of usage you would have. If you are somebody who is working a 9 to 5 or just really needs help organising their stuff, then finding a bag with pockets is a really good option. Or you're a social media manager and need a bag that fits in all your gizmos, a canvas tote bag is an excellent option.

The key point to remember here is, it's what on the inside that counts! Make sure the bag has enough space, compartments and ease of access as per your usage. The structure of a bag should be one that works for you.

The Colour

You are going to use this bag everyday, so it's important that you pick a colour that goes well with your wardrobe, aesthetic and personal style. Regardless of your style, your bag needs to be one that seamlessly fits into your look. You can opt for muted tones, or solid colours or even exciting prints and patterns! Have fun with it.

Material

Another very important factor one needs to take into consideration before purchasing a bag is the material. A material that matches not only your style but also your politics. If you are vegan then an ideal choice for you would be cotton bags or bags made of vegan leather, straws, etc and if you are somebody who believes in sustainable living then you would want to shop women handbags & shoulder bags from brands who use ethical and eco-friendly materials.

Our team here at Rizir has also curated a special selection of designer canvas tote bags, shopper bags, shoulder bags, travel bags and more. You can explore our selection here.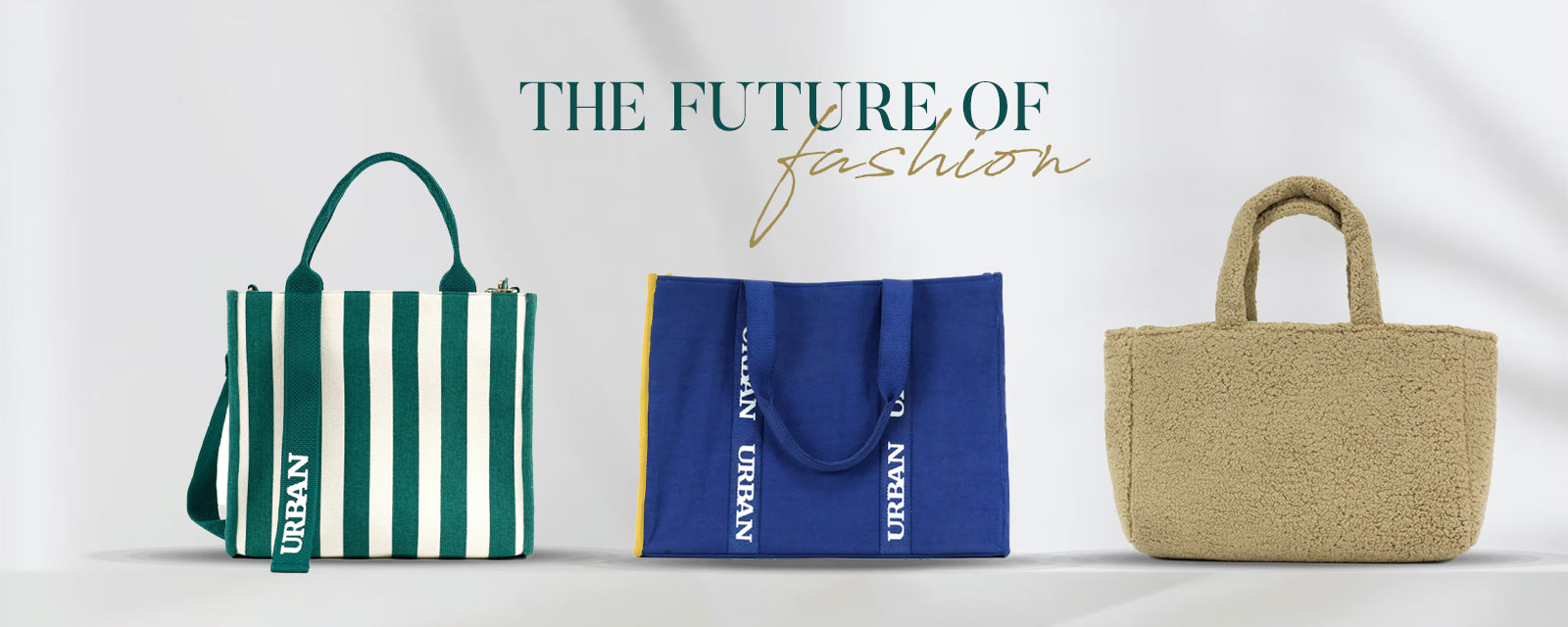 As people are becoming more and more aware of the environmental damage their purchases are causing, they're switching towards making more eco-friendly choices. Fashion has evolved in ways that one ...
Read more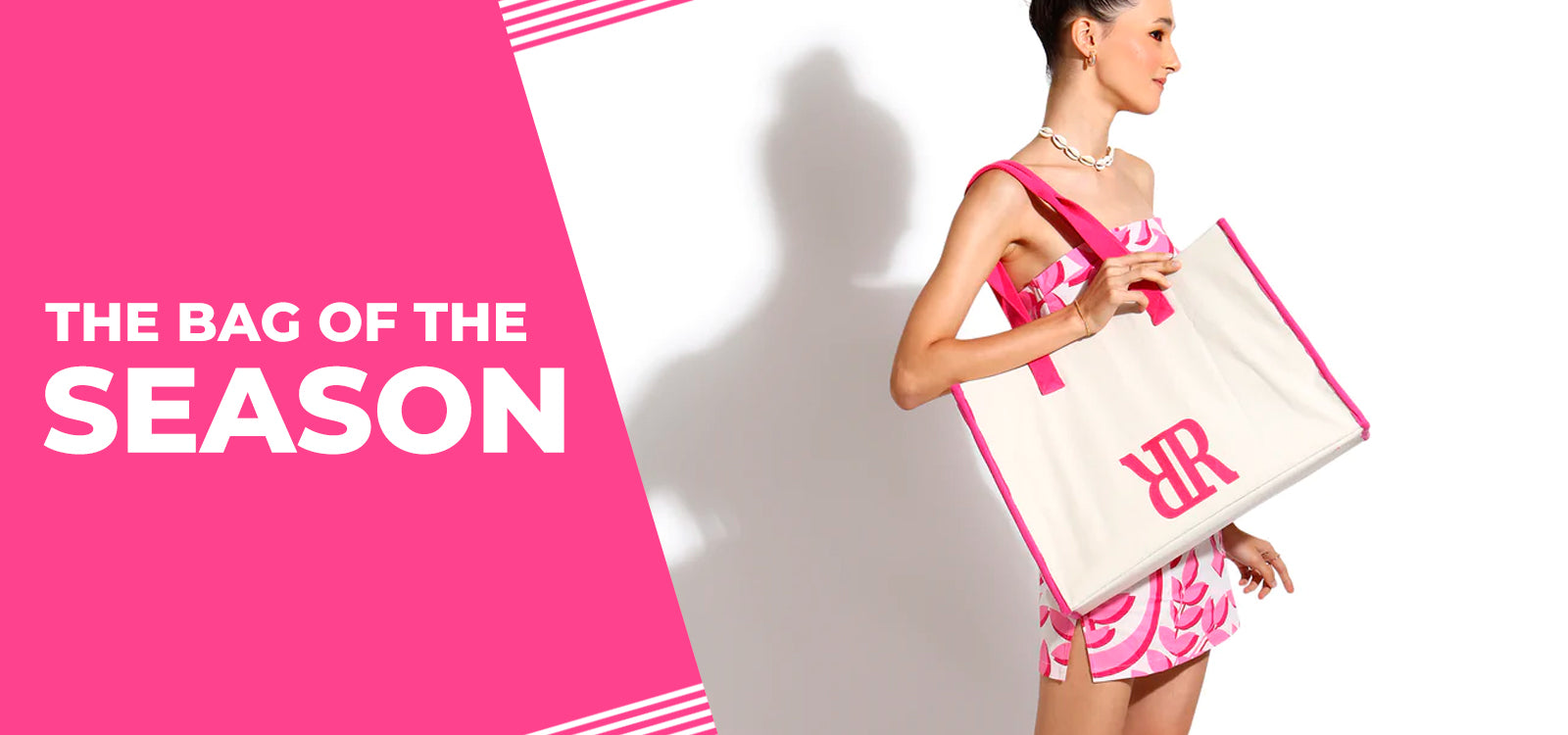 Every woman knows and understands the value of the season's favourite shoulder bag style. The internet and the world is full of handbags that come in every possible shape and size, so what is it th...
Read more